Fungal Clock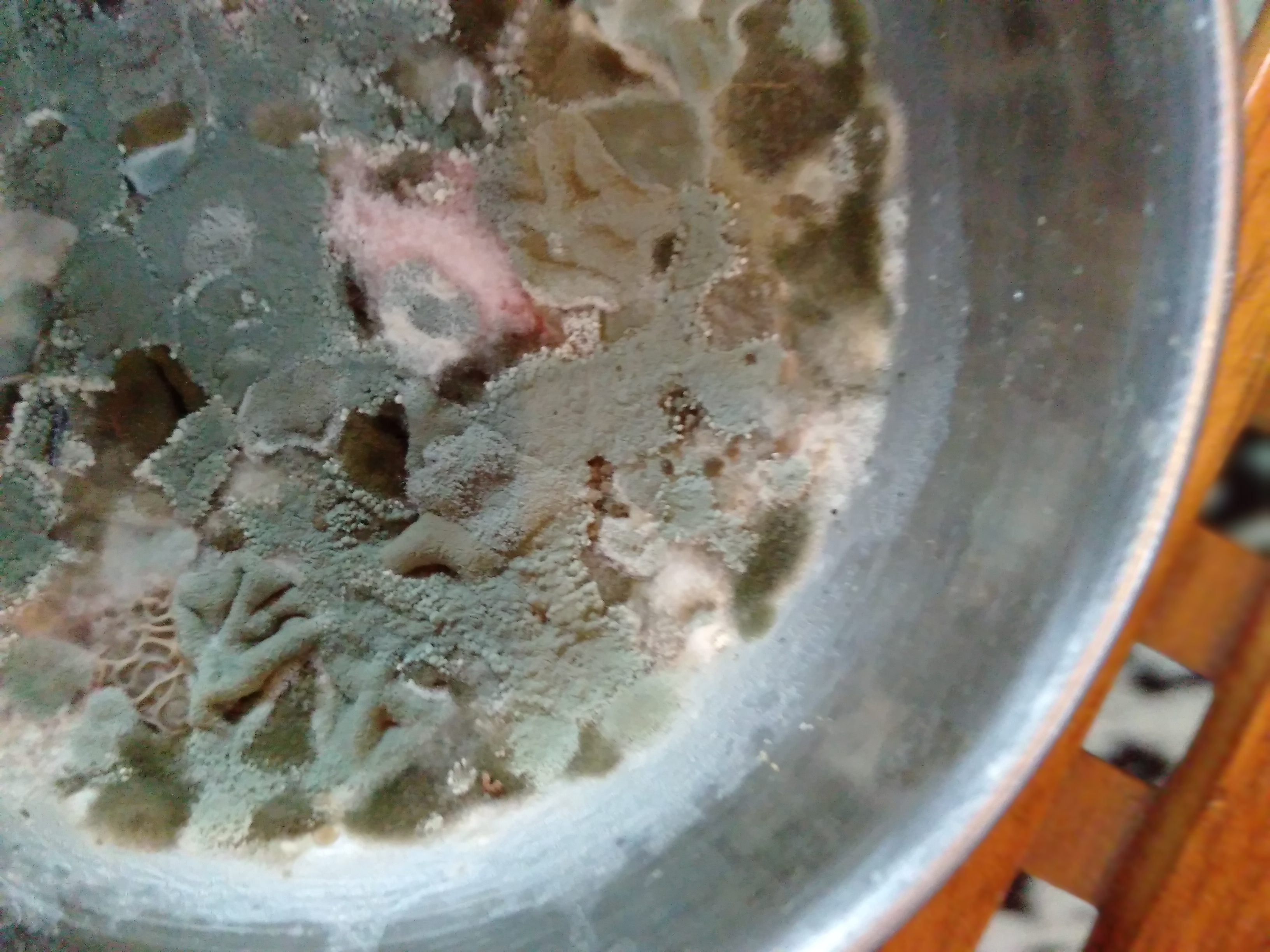 The fungal clock cultivates ambient fungal time, spores that are floating in the air in your house or area. This is a collective process, sharing the results of the clock with other members of the Mycelium Network Society - see list of clocks below. To this end we make a medium for cultivation from agar-agar, dextrose and potato - called PDA (click for instructions), an old formula used by plant pathologists and many mycologists for general laboratory use, and set the clock.
The lifecycle of a fungus is from spore to spore production: it begins as a spore and ends it's life releasing new spores. This lifecycle can vary between a day and more than a week. We can appreciate the process of germination, growth and production of spores in the fungal clock. The clock cycle length depends on the meeting of human aesthetics and fungal growth time.
Thanks to Pepa Ivanova & the MNS crew for the inspiration.
The skills learnt in the fungal clock will serve for the next project: Spore Receiver.
Medellin fungal clock (by Platohedro and Espora, Colombia)
Cayambe fungal clock (by Upayakuwasi, Ecuador)
Cuenca fungal clock (by Tatiana Avendaño, Ecuador)
Cayambe fungal plague clock (by Upayakuwasi, Ecuador)
Time Harvesting (by Pepa Ivanova, Belgium)
Nijat Clock (by Upayakuwasi, Ecuador)


Long term fungal clock
by Taro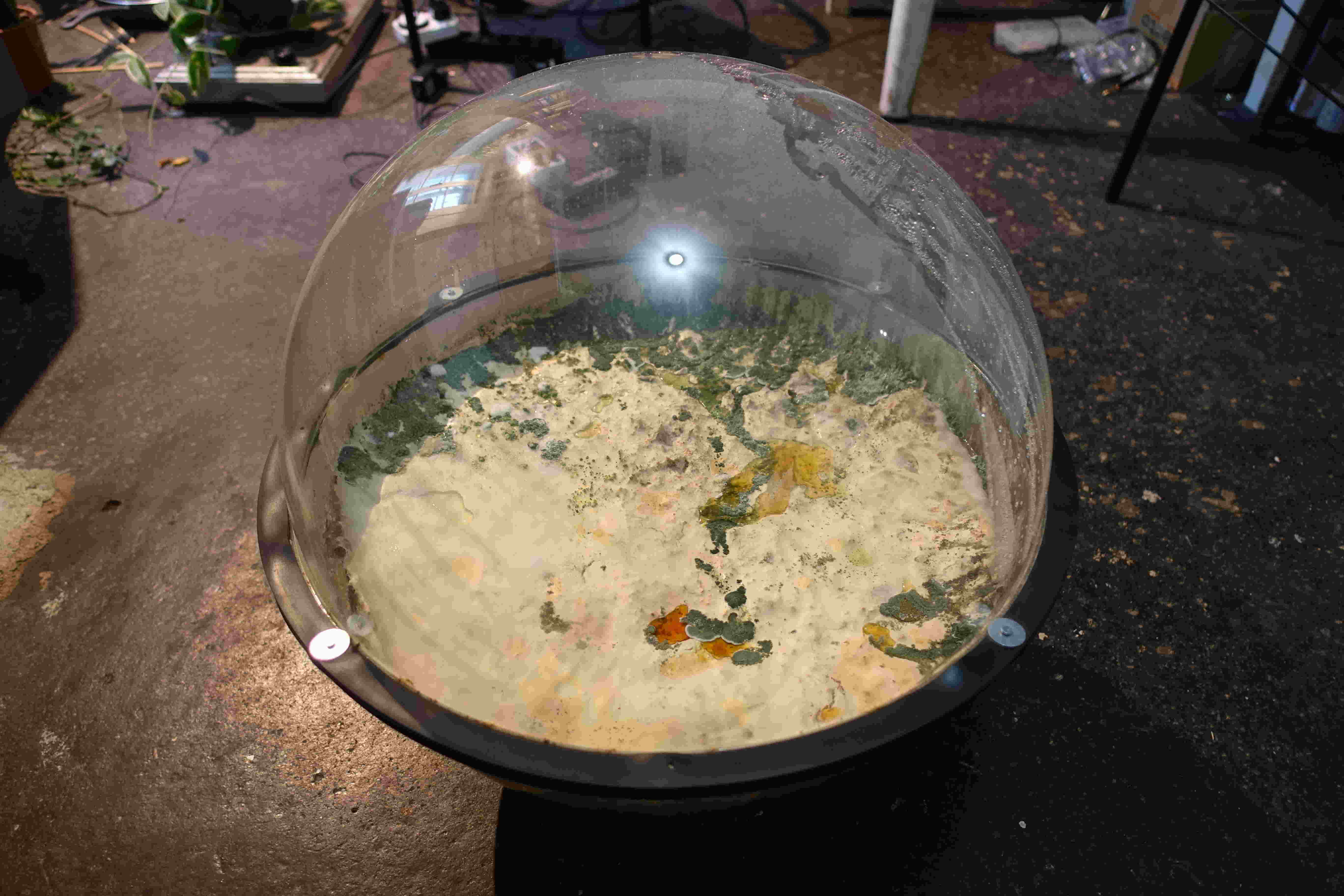 the long-term-version coexisting with me in my kitchen (initiated summer 2018)..
-it is (except some tiny micro(n)filters allowing a bit of gas exchange for the organisms to breathe) hermetically sealed/contained & alive.
-a multitude of (fungal) spores is (at least) everywhere in our atmosphere. (except for those amongst us who suffer from specific allergies this is usually no big problem)
-amongst the more "aggressive" growing fungi are molds.
-molds have beneficial as well as detrimental effects.
-in order to prevent complications i advise to contain/cover the fungal clock once the spores are received / the clock is set.. so it is safe to keep it for a prolonged time of observation/development/succession.