Nijat Fungal Clock
This year (1441 islamic / 2020 christian / 5780 jewish) the month of Ramadan began on the 24th April in middle of the Covid19 quarantine. Traditionally the month is divided into 3 sections of 10 days each called ashra. Each ashra has a theme and a phrase from the Koran that sums up the intent and reflects the experience of the fast: gratitude and abundance, self-criticism and forgiveness, protection and refuge. Ramadan. Reconocer la abondancia, agradecer la vida. Reconocer los errores y fallos, pedir perdón. Nijat: protección del infierno. Refugio.
The third ashra, Nijat, is considered the most propitious as it was one night during these days that Mahomet received the first verses of the Quran in Laylat al Kadir, the Night of Power. It is unclear exactly which night this falls so special attention is recommended throughout the 10 days as Laylat al Kadir is like a portal of direct connection between the universe and the heart.
In the context of the Covid19 pandemic, and the wider climate catastrophe, the nijat ashra seems more important than ever. Chaotic and unpredictable, forces of pure terror infect the world. We need protection and refuge, we need places where diversity can survive and thrive. We need compost. As Donna Haraway puts it "I think our job is to make the Anthropocene as short/thin as possible and to cultivate with each other in every way imaginable epochs to come that can replenish refuge. Right now, the earth is full of refugees, human and not, without refuge."(1)
The fungal clock cycle is approximately the same as an ashra (10 days), from the setting of the clock to the generation of new spores. This is an aesthetic observation, it is the period that I find most interesting visually for its extraordinary variety of beings, wet and dry, micelia reaching out into the agar agar and potato.
In this fungal clock, I wanted to test some of the interpretative strategies that form part of the wider Spore Receiver project - using observation over time, the message is decoded, the context speaks through the circular dish, the beings that grow there are an expression of this precise time and space, intimately connected with the whole planet including all other beings, so why shouldn't it be an internet? It already is.
As is the Islamic tradition I will be fasting during daylight hours. It makes you feel your body again more clearly and be grateful for food and feeling the thirst (ramadan means "parched") and hunger that is the daily lot of so many beings on the planet.
Maybe I will feel the breakthrough of the Night of Power, a moment of pure connection, time and timelessness poised in a breathtaking arc over the rushing water, voices in the night. And then finally the celebration of Eid al-Fitr on the 24th of May closes this Nijat Fungal Clock.(2)
and now we have to read it:
Clock set 13 may 2020
(click on image to see details)
18 may 2020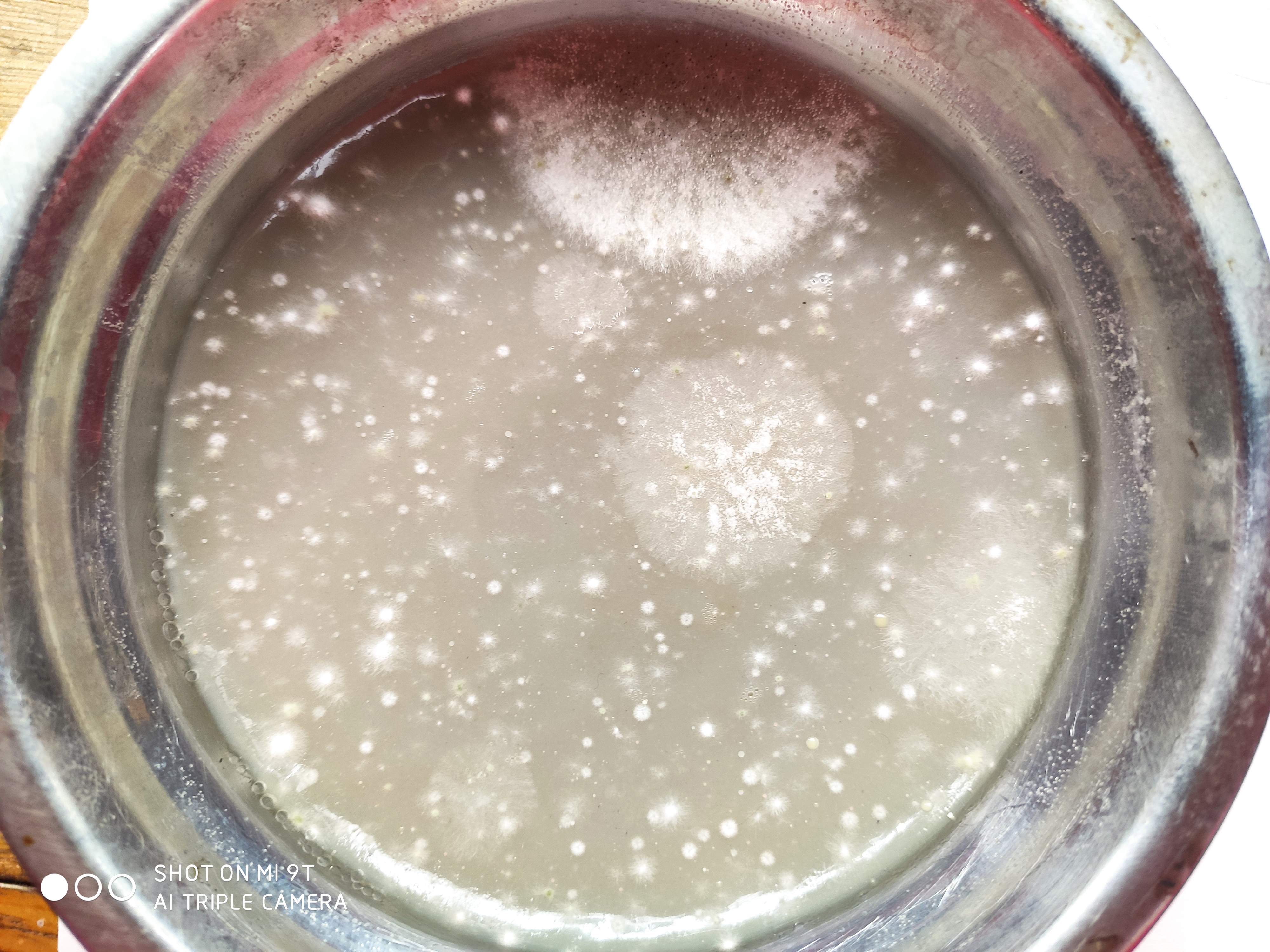 18 may closeup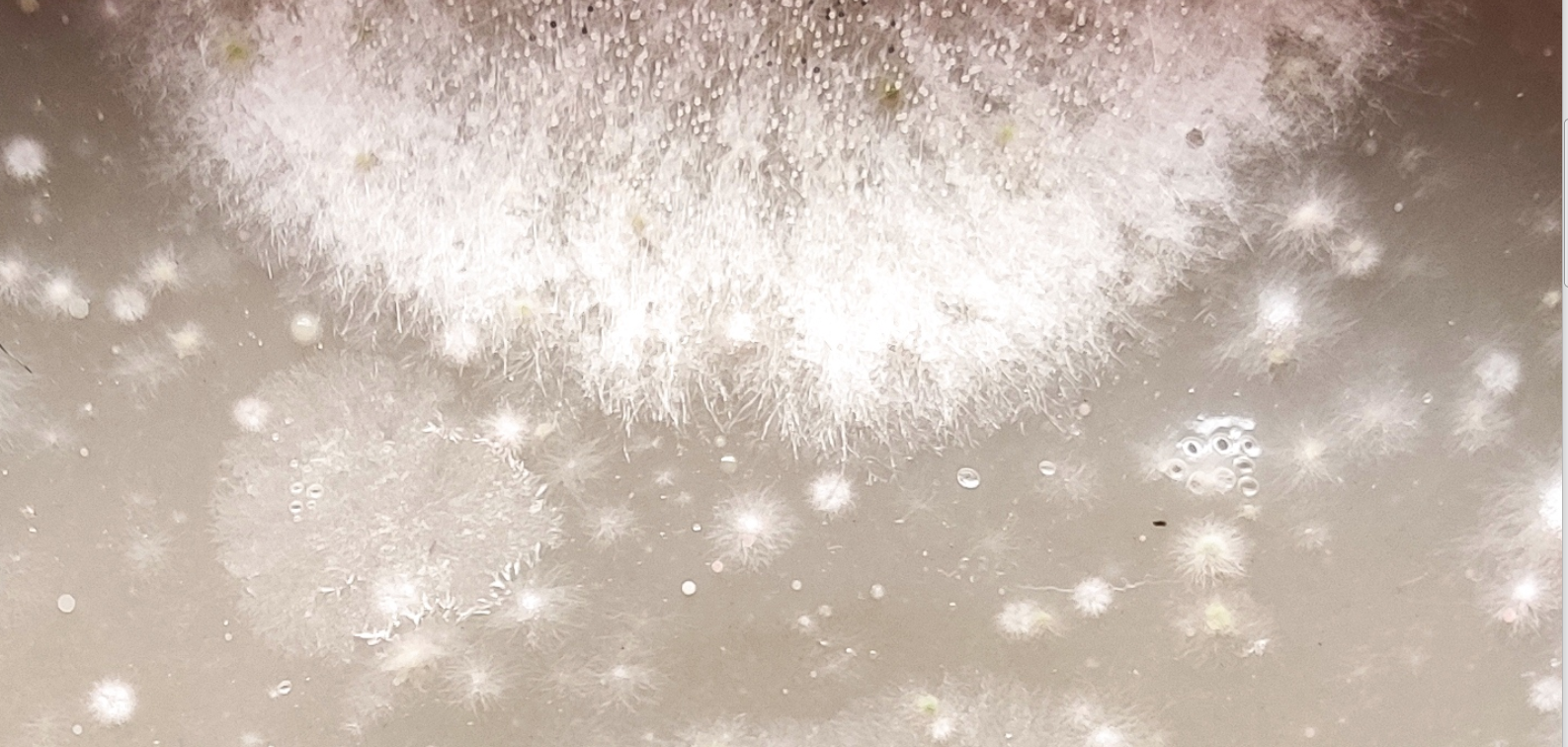 Id al Fitr 24 mayo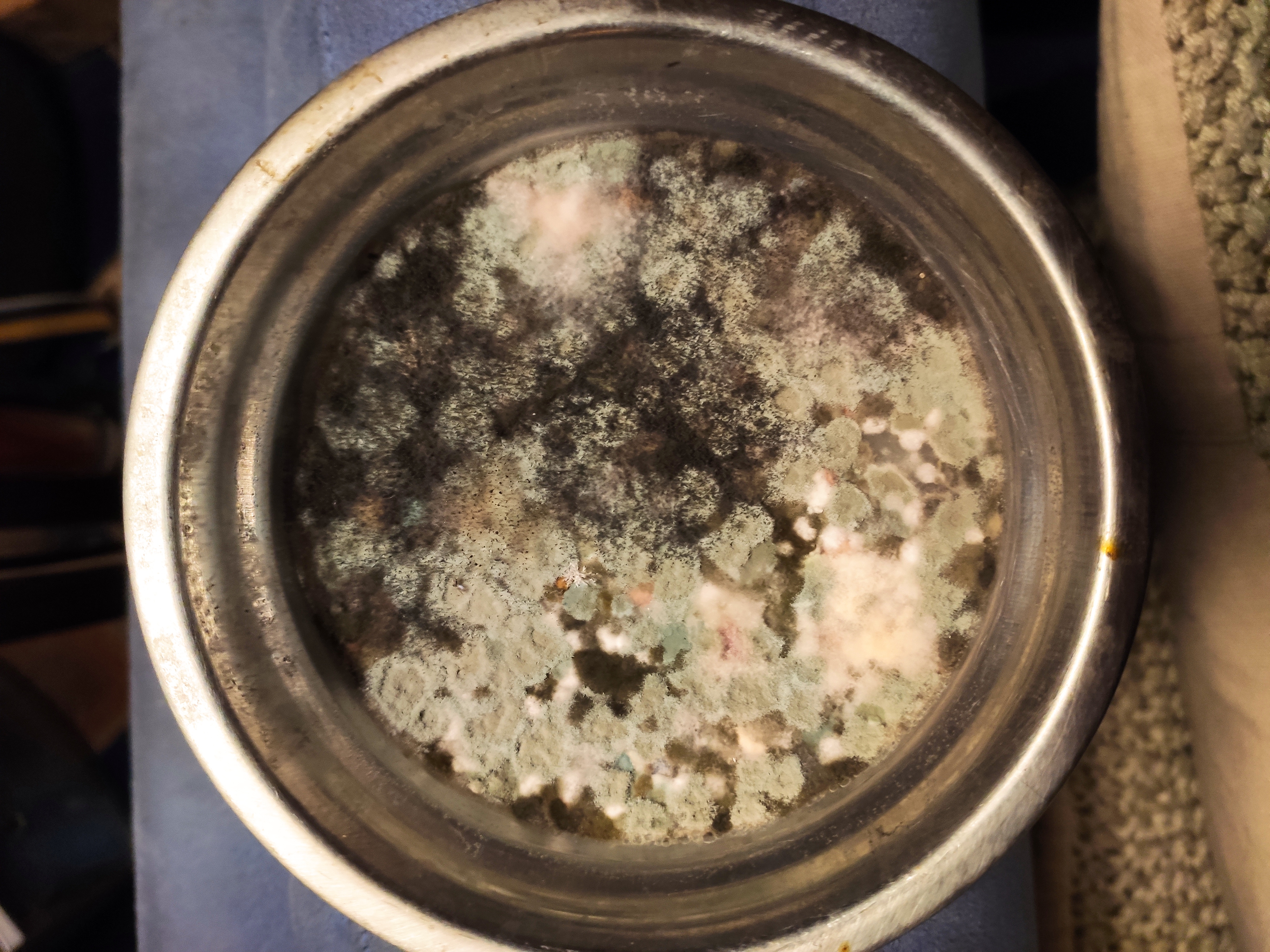 (1) https://environmentalhumanities.org/arch/vol6/6.7.pdf
(2) All are welcome to take part in the itikat. Instructions for setting your clock and more info on the fungal clock can be found here: http://mns.stwst.at/workspace/fungal_clock